You just booked your perfect Disney trip, you are excited, and everything is going great.
Then you hear about FastPass+
What in the world is FastPass+?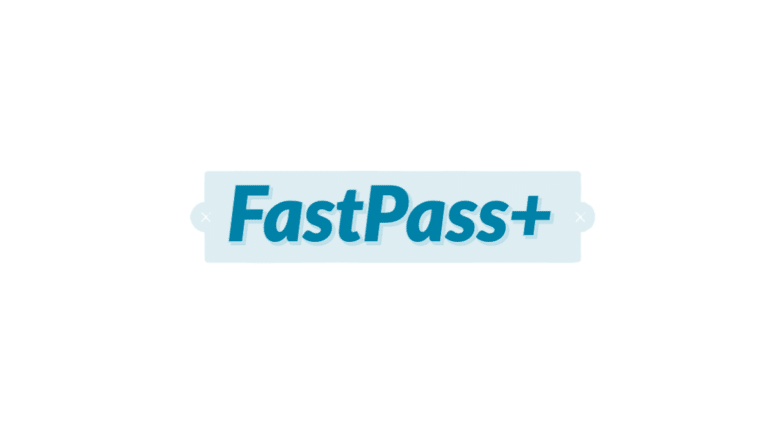 Let's clarify more on this included benefit.
FastPass+ is a system that allows you to reserve rides, shows, and character Meet and Greets for a specific time before you arrive at the Walt Disney World Resort.  These reservations are called FastPasses.  This allows you to plan your day and it also eliminates the wait times for attractions.  When your reservation time has arrived, you have a one hour window to arrive at your selected destination.
Anyone holding a theme park ticket can use this benefit. This service allows the ticket holder to pre-select up to three attractions per day. Thankfully, not everyone in your party has to agree on the same things. Each of you can make your own selections.
When you arrive at the park you have a one hour window to arrive at the attraction you have selected. Keep in mind that you will not be able to use your passes before or after that one hour window. Additionally, you will not be able to book overlapping Fastpasses. When you arrive at your selected attraction, all you have to do is enjoy not having to wait in a long line.
After you check in for your third FastPass, at the park, start reserving your next FastPass using the My Disney Experience App on your phone.
When Can I Start Booking FastPass+?
Where you will be staying will determine when you will be able to start making your reservations.
What are FastPass+ Tiers?
Each attraction at Walt Disney World Theme Parks is ranked by popularity. The more popular rides that are more difficult to obtain fast passes or run out are considered Tier One. From Tier one, you will only be able to choose one FastPass per day when you are pre-selecting.
Tier two are attractions that are popular but are not the big-ticket attractions that will quickly run out of FastPasses. From this tier, you will be able to pre-select up to three attractions or character Meet In Greets but cannot exceed the maximum three fast passes.
Tip: Book your FastPasses as soon as you can so you will not miss out on attractions or shows that you want to do. Some attractions run out of FastPasses quickly.
FastPass+ is booked using My Disney Experience on your phone, tablet, or on your computer. You will see different options for available times and tiers for attractions that offer this benefit. Before you start booking your attractions, it is best to look at what rides are available and to have an idea of what you would like to see or do.
I have gone to the parks with and without utilizing FastPass+ to pre-book my favorite attractions. Admittedly, I am my own worst client. My recommendation for you is to use this feature as much as possible. If you do not, then you will be standing in line with me on some of the more popular rides. Now, if you want to be in line with me and chit chat along the way then, by all means, don't make advanced reservations. But, if you're going to get the most out of your time while at the parks then make sure you have your FastPasses.
Saving your spot in line before you go is going to be the best way for you to get the most out of your vacation. It does not mean that you will be able to walk on to every ride, but you will at least save time by not having to wait for the more popular attractions. If that seems like a lot to remember then ask your travel agent if they offer these types of services.  At Magic Dreamscape we do provide these services for vacation packages that include a minimum three-day park ticket. Will, you be using FastPass+ when you visit the Walt Disney World Resort?